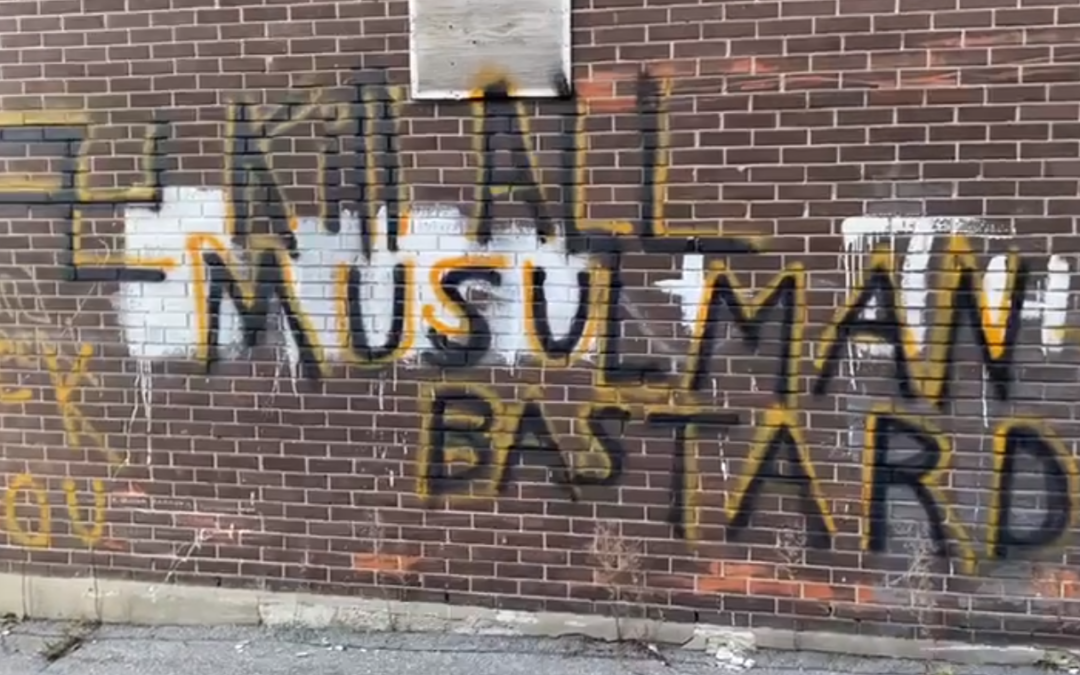 https://www.cbc.ca/news/canada/montreal/islamic-centre-graffiti-montreal-1.7003895?fbclid=IwAR0g4QqKlbWWqfA5bdxkZDoF9-5kl4SisQlXNnY5ptYoO9_DHrh0NVISSfA Montreal Montreal police investigating after hateful graffiti spray-painted near Saint-Léonard Islamic centre...
Following the release of the latest statistics .
English follows : – POUR DIFFUSION IMMÉDIATE- (Montréal- juillet 03, 2015) Le Forum musulman canadien accueille positivement la volonté de la ville de Montréal de combattre le fléau des crimes haineux. « Le SPVM possède actuellement des processus et procédures...