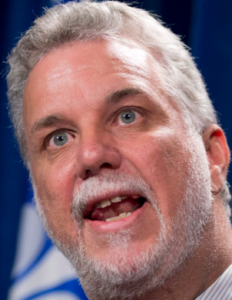 – For immediate release –
Montreal, June 23, 2017-   Quebecers have expressed their astonishment and fury over Mr. Philippe Couillard's, Quebec Premier, latest statement relating terrorism to Islam. In the last couple of days of the holy month of Ramadan, Quebecers of Islamic faith and other fellow citizens have come together to express their rejection of such statements that create a sense of unfairness by targeting an entire  community due to the action of one individual.
"For years, we have trusted that Mr. Philippe Couillard is a person with inclusive ideology who considers all Quebecers equal. Targeting Muslims came as a shock to the community, especially after the terrorist attack in Quebec city earlier this year which has been followed by a spike of violence against the Muslim community, its centers and its mosques," stated Mr. Samer Majzoub, president of the Canadian Muslim Forum (FMC-CMF).
Mr. Majzoub added, "The latest statistics has confirmed that hate crimes against Muslims in Canada have increased by 253% over four years. We are worried that Mr. Couillard's statements will fuel Islamophobic beliefs in the province and the rest of the country."
FMC-CMF and Muslim Quebecers have continuously denounced and rejected all sorts of violent radicalization. Standing up against hatred, violence, terrorism and discrimination is a collective civic duty of all citizens. FMC-CMF asserts that Muslim Quebecers share the same societal safety concerns as their fellow citizens. FMC-CMF notes that populist statements don't help establish harmony and tranquility within any society.
FMC-CMF hopes that the Premier of Quebec, Mr. Couillard, will retract his unjustified statements against his own people, Quebecers of Muslim faith, and seek to enhance Quebec's social unity and peace.
-30-
Contact:
Kathy Malas : 514 594 1402