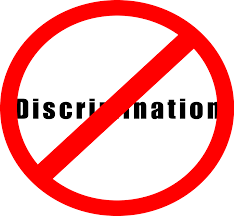 Samer Majzoub: Recipient of Queen Elizabeth II Diamond Jubilee Medal ; President of Human right's advocacy group ; Recipient of many recognition awards .
http://www.huffingtonpost.ca/samer-majzoub/islamophobia-quebec-politics_b_7087830.html
Muslim Quebecers have become victims of an increasingly dangerous Islamophobic environment. Recently, Quebec has witnessed very alarming anti-Muslim and anti-Islam rhetoric that has led to moral onslaught against citizens of Muslim faith. Such toxic atmosphere has been reflected in incidents of violence against Muslim Quebecers youth, women, men, community centers and mosques.
Since the establishment of the Commission on Reasonable Accommodation in 2007 followed by Bill 94 tabled by the PLQ in 2010, then Bill 60 (Quebec Charter of Values) presented by the Parti Quebecois in 2013, the planned PLQ programs and measures to fight what is called "religious radicalism" in 2015, and finally the promised new Charter of Quebec Values to be presented by the provincial government during its current mandate ending in 2018.
Some running contenders from different political parties in addition to existing elected officials do not hide their intentions to join their peers in either introducing or supporting regulations that target Muslim culture under diffident labels and excuses.
The motto that secular Quebec is in opposition to all religious beliefs due to its history of social clash with the church is not quite correct in this context. While it's an open highway for media outlets, politicians and others to offend, insult and attack the Muslim Quebec community by degrading its public figures, religious rituals, and tainting its institutions with shrouds of rumours, these smear and hatred campaigns are rarely targeting other citizens' groups and cultures within the society. This fact brings the bitter reality that Muslim Quebecers have been under tremendous pressure with the evident lack of political will to stop the moral onslaught against noticeable segments of Quebec society.
The continuing violation of the basic human right to security and dignity has witnessed a surge in chauvinistic media campaigns against Quebec Muslims lately. Some media reports allege that the community's schools and places of worship are related to "terrorist" organizations. By doing so, the level of prejudice against Muslim Quebecers has reached its peak in recent history in the province. Such rumours have crossed ethics and principles of honest media reporting putting children, pupils, employees and ordinary citizens at danger by associating them with institutions that are connected to alleged "fanatics."
The exaggeration of incidents, twisting of facts and the discriminatory campaigns against any group of citizens due to their religious or ethnic background will lead to unhealthy social harmony within any society. In Quebec, Islamophobia, has become a strong trend that needs our attention as Quebecers from all stripes of the province's elite, politicians, media, public figures and the general public to unite to defeat unfairness and racism. Quebec human rights values are great tools to fight all sorts of bigotry and intolerance. Islamophobia should have no place in Quebec.
Samer Majzoub is president of the Canadian Muslim Forum (FMC-CMF)