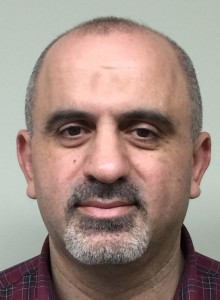 *Hussein Hoballah, chief editor of Sada Al mashreq.
Last Tuesday, the 25th of October, two-thirty a.m. was attack time that befell the Muslim Cultural Centre in Sept-Îles', which lies about 900 km to Montreal's northern east. A few weeks ahead of commencing work, the centre's furniture was destroyed. Now that the centre had lost around $5,000, NDP Leader Thomas Mulcair, as well as the entire parliament, condemned the incident on the 26th of October. The next day, the attacker gave himself up to the police that made a mitigating statement, saying the attacker had been driven by drunkenness rather than hate. He has therefore been released until trial. A day ahead of the incident, Bloc Québécois' MP Mariléne Gill, objected when a visiting Ahmadi Muslim group asked for room to pray. Gill sounded uneasy and enraged enough to provoke the hate of any listener against the group, even if she didn't mean it. However, Liberal Parliamentary Secretary to the Minister of Canadian Heritage, Randy Boissonnault, was quick to respond, confirming that the Canadian Constitution spoke of respect to multiculturalism and faith in and outside parliament.
The attack, in addition to Ms Gill's provocative speech took place when the Muslim community was working to get parliamentarians to condemn all forms of Islamophobia in Canada. Back on the 5th of last month, the motion failed to pass; a Conservative MP had voted against it.  Even earlier, community members in different Canadian regions had begun to suffer from attacks and harassments. An online petition signed by around 70,000 Canadian citizens had not been enough.
Back on last Wednesday, nearly an hour after parliament had condemned the Sept-Îles attack, MP Thomas Mulcair again proposed an Islamophobia-condemning motion- whatever form Islamophobia took. All accepted it, including MP Gill. That was great success for the Canadian Muslim Forum (CMF), the community and scores of other Canadian citizens, who had managed to get the online petition around 70,000 signatures. To the community, that is great achievement to take pride in; community members all across Canada have collaborated in coordination with the CMF. Canada, too, has the right to take pride in that because it means that the Canadian values protecting all citizens have been met. After all, the Canadian Charter of Rights and Freedoms confirms respect for multiculturalism and faith.
Now that Islamophobia has been condemned, this is not the end, but rather the beginning, like Mr Samer Majzoub puts it. Having launched the petition first, the interviewee says, "We need to continue working politically and socially and with the press." They used to doubt the existence of Islamophobia, but now we do not have to worry about that; all blocs and political figures, represented by Canada's supreme legislative authority, have spoken of that existence. In the offing, we need to get policy makers to do something, especially when it comes to the Liberals, who have shown distinct openness regarding Muslims and all ethnicities. After condemnation, policies must be made. Mr Majzoub says, "All of us must work hard to maintain our peaceful, social and humanitarian struggle so that condemnation is followed by comprehensive policies."
This time it seems clear that collaboration, cooperation, loyalty and perseverance while claiming rights do not go useless. We need to keep that up in order to better our future and face the coming challenges "as long as some biased and racists are insulting, defaming or harassing citizens or even destroying and burning institutions." We need to get more involved in political and social life and any other proper place so that we can protect our rights.
Let the community, including all institutions, enjoy this great achievement! Thanks to the CMF, whose president says, "This is everybody's success, not just someone's or an institution's or a community's." Thanks to Mr Mulcair and his party for presenting the condemnation motion to parliament. Thanks, too, to MP Frank Baylis and his party for adopting the parliament's online petition. We show gratefulness to all parties and MPs who have supported the motion.