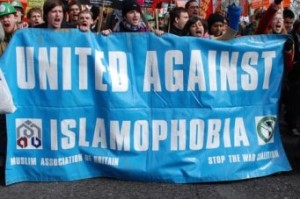 -For immediate release-
Montreal, Oct 26, 2016, The Canadian Muslim Forum (FMC-CMF) considers that the unanimous consent today at the House of Commons over the anti-Islamphobia motion, presented by Mr. Thomas Mulcair of NDP, has sent a strong message that discrimination against citizens is absolutely unacceptable, and is denounced by all Canadians.
"The fact that all Federal parties, Liberals, NDP, Conservatives and Bloc Quebecois, have united through this unanimous consent of condemning all forms of Islamophobia in Canada reflects true Canadian values," said Mr. Samer Majzoub, FMC-CMF president.
Mr. Majzoub added, "The anti-discrimination motion that passed today proves that this dangerous social disease, after being recognized and denounced by Canadian legislators, should be addressed through clear policies and orientations that will put an end to this awful phenomenon."
FMC-CMF believes that the success of  today's anti-hate motion came in response to the  online petition , e-411, sponsored by Mr. Frank Baylis, Liberal MP of Pierrefonds-Dollard and initiated by Mr. Samer Majzoub, FMC-CMF president, has received  close to seventy thousand (70,000) Canadian signatures, asking for the House of Commons to denounce anti-Islamophobia within the country.
FMC-CMF stresses that standing up against bigotry and discrimination is a non-partisan principle stance that reflects the promotion of human rights and values.
-30-
Contact:
Samer Majzoub: 514 884 0852