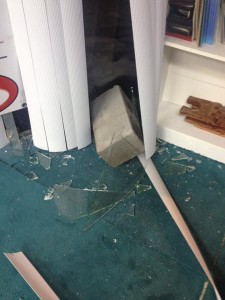 -For immediate release-
Montreal, Dec 28, 2016, The Canadian Muslim Forum (FMC-CMF) expresses extreme dismay over the recent sharp increase in violent attacks against community worship locations in Quebec.
"It's shocking and outrageous that during the year-end holidays, the Quebec Muslim Community faces a barrage of hatred attacks against worshipping locations. We strongly believe that such attacks are fuelled by Islamophobic sentiment and smearing campaigns that we have witnessed lately." Said Mr. Samer Majzoub, FMC-CMF president.
Mr. Majzoub added, "We call on the authorities to work hard in getting the perpetrators that are behind those attacks to justice.  We also call on the provincial government to assure safety for its population by taking measures that guarantee security to all Quebecers."
FMC-CMF believes that those that are behind the hatred attacks on mosques recently do not represent the Quebec and Canadian values of peace, equality, nd freedom of beliefs.
-30-
Contact:
Samer Majzoub, 514 884 0852