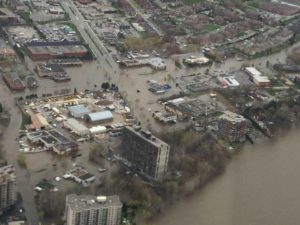 English follows:
FMC–CMF invite tous les Canadiens à offrir leur empathie et support aux victimes des innodations
– Pour diffusion immédiate –
Montréal, 6 mai 2017-  Le Forum Musulman Canadien (FMC-CMF) invite la communauté et tous les citoyens à exprimer leur empathie et leur soutien aux victimes des zones inondées et endommagées à Montréal et dans les reste de notre province du Québec.
«Nous encourageons les citoyens  à contacter les responsables de leurs villes respectives afin de comprendre et contribuer aux meilleurs moyens et mesures pour contrer les séquelles de ces innondations ainsi que d'offrir leur soutien à leurs voisins victimes de ce désastre», exprime Samer Majzoub, président du FMC-CMF.
Tous les citoyens sont de tout cœur avec les victimes prises avec des grands dommages personnels.
– 30 –
Contact
Samah Jebbari, (514) 886-8414
English:
FMC-CMF invites all Canadians to offer their empathy and support to the victims of floods
– For immediate release –
Montreal, May 6, 2017- The Canadian Muslim Forum invites the community and all citizens to express their empathy and support to victims of flooding in damaged flooded areas in Montreal and the rest of our province of Quebec.
"We encourage citizens to contact the officials of their respective cities to understand and contribute to the best means and measures to counter the aftermath of these floods as well as to offer their support to their neighbors who are victims of this disaster," said Samer Majzoub, President of the CMF-CMF.
All citizens are heartfelt with the victims taken by great personal damages.
-30-
Contact
Kathy Malas 514 594 1402