---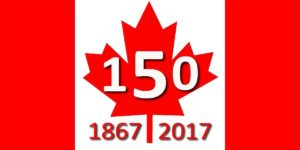 English follows :
– POUR DIFFUSION IMMÉDIATE-
(Montréal- juin 18, 2017)- Le Forum musulman canadien célèbre aujourd'hui la force du Canada par sa diversification et ses valeurs humaines universelles canadiennes. Le Canada et ses citoyens considèrent tous les Canadiens comme des personnes du pays indépendamment de leur origine religieuse, culturelle ou raciale.
Plus nous encourageons, nous valorisons et nous respectons la diversité de nos communautés, plus nous serons en mesure de contrer le racisme et la xénophobie. Ainsi, nous encourageons l'engagement citoyen  et l'harmonie sociale.
Le FMC-CMF encourage tous les citoyens à célébrer le 150e jour du Canada.
Joyeux 150e anniversaire Canada et tous les Canadiens!
-30-
contacts :
Kathy Malas (514) 594-1402
Samah Jebbari (514) 886-8414
English :
– IMMEDIATE RELEASE – (Montréal-June 30, 2015)
The Canadian Muslim Forum (FMC-CMF) celebrates, today,  the strength of Canada through its diversification and the Canadian  human universal values.
Canada considers all  its citizens  as Canadians  irrespective of their religious, cultural or racial backgrounds. The more we promote respect and value diversity of our communities, the more we will be able to counter racism and xenophobia and the more we will promote civic engagement and harmony.
The FMC-CMF encourages all citizens to celebrate the 150 canada day.
Happy 150th Canada and all Canadians !
-30-
Contacts:
Samah Jebbari (514) 886-8414
Kathy Malas(514)594-1402